Description
Replace, format, and extract text in multiple files using Regular Expressions. Perform GREP-like tasks including search and replace, RegEx substitutions, data extraction, and more!
What You Get:
Professional, high-quality software
Install and run in just a few clicks!
Very light weight – less than 10MB
Fully-functional, transferable license
Basic support in case you have problems
Free updates for the current version
Product customization upon request
How It Works:
1. Select files you want to process:
By dragging files from Windows Explorer
By copy-pasting files or file paths
By adding all files from a given folder
By opening a text file containing file paths
By recursively searching specified folders for all files matching specified properties: file name, size, text or binary contents, etc.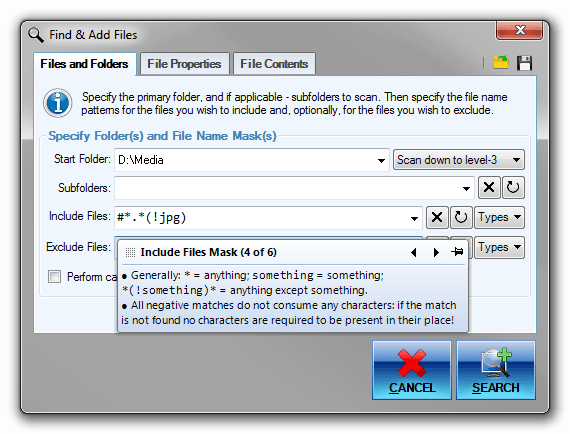 2. Specify actions to perform:
Select from lots of actions: basic replace, insert bytes, delete, bit shift…
Mix different actions together to create desired processing flow
Use conditional processing for branching logic
Choose from various built-in templates
Save your processing routine to a template for future use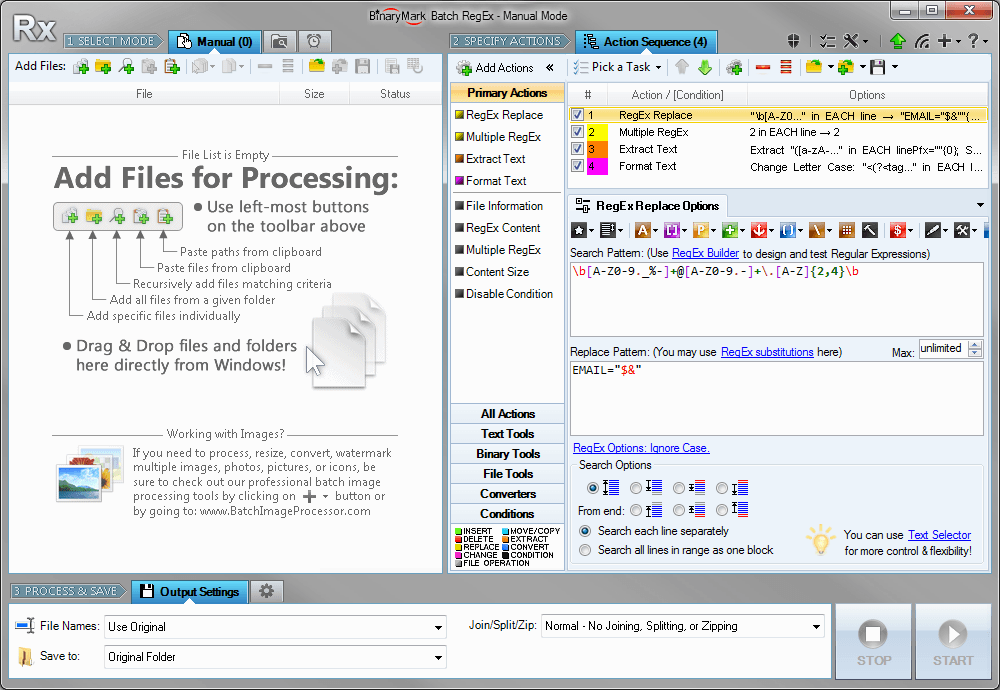 3. Process and save results

Specify file name pattern using built-in editor: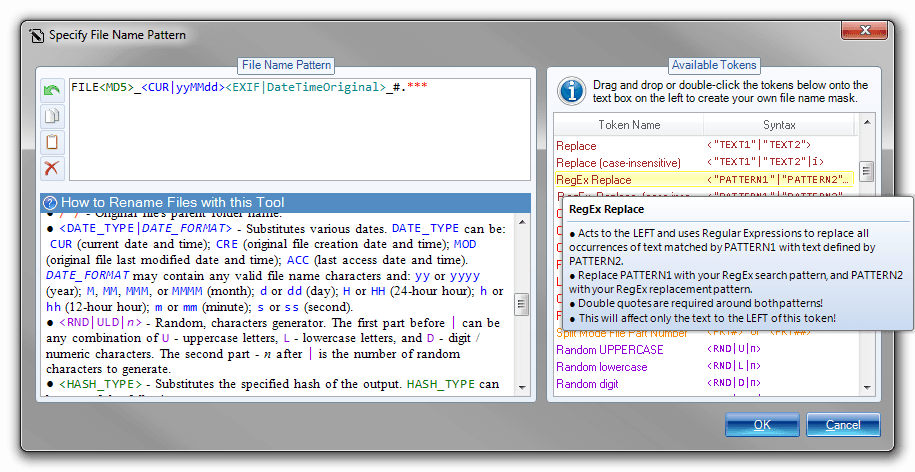 Choose desitination folder

Existing folder
New folder
Absolute and relative paths
Dynamic names based on processed file properties

Specify output mode

Normal
Join – merge all files together
Split – split files

Into specified number of parts
Into parts of specified size
Using a specified separator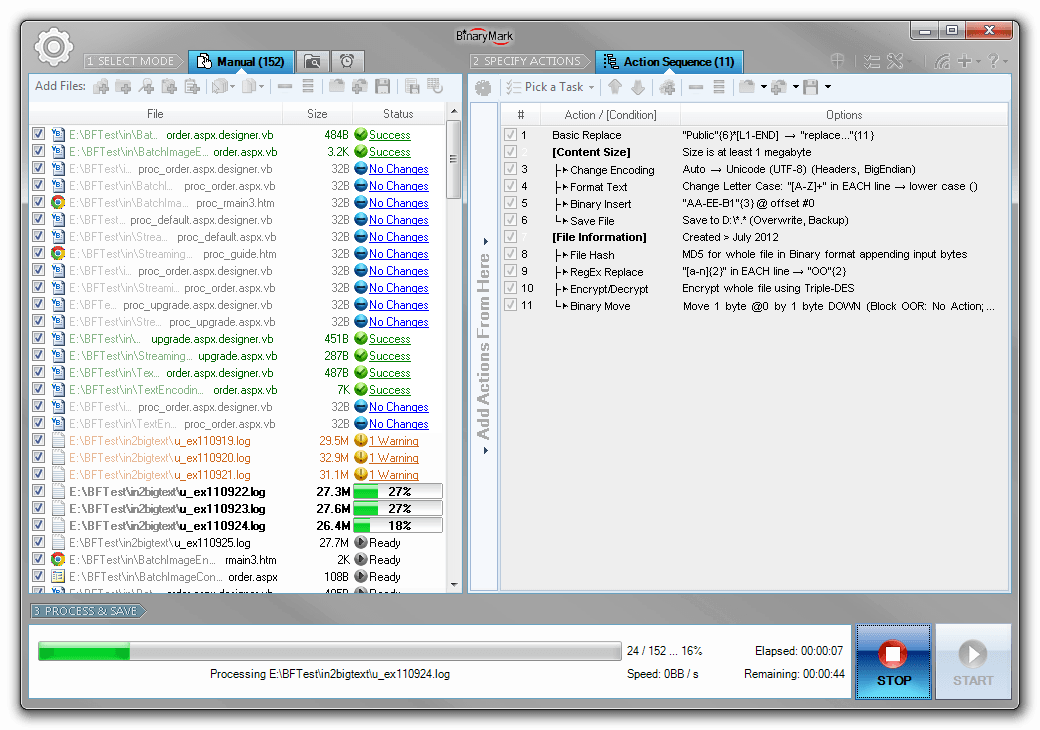 Some Key Features
RegEx Replace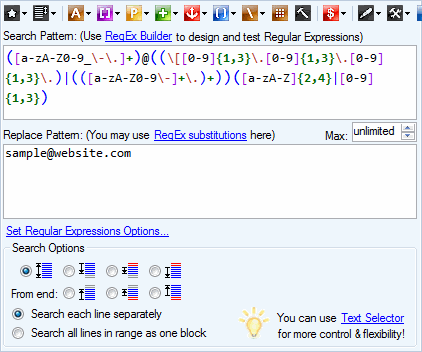 Multiple RegEx Replace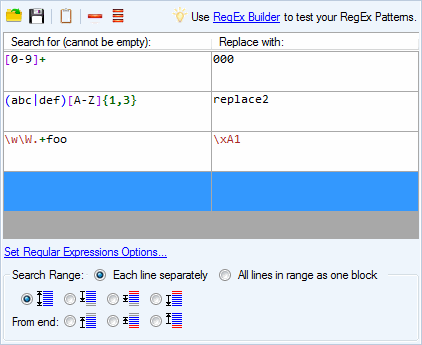 Format / Transform Text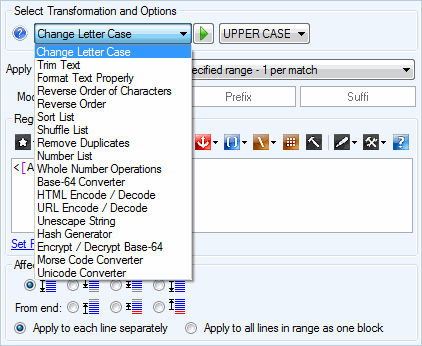 RegEx Extract Text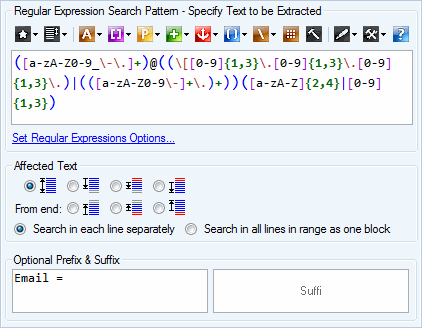 RegEx Content Condition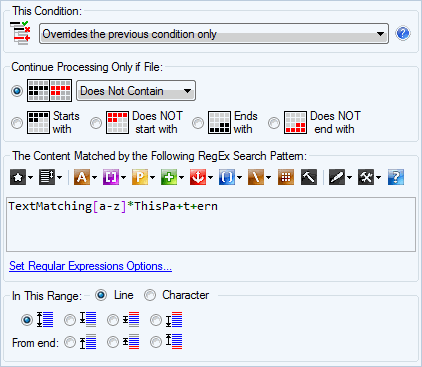 RegEx Features
RegEx Builder & Tester with Syntax Highlighting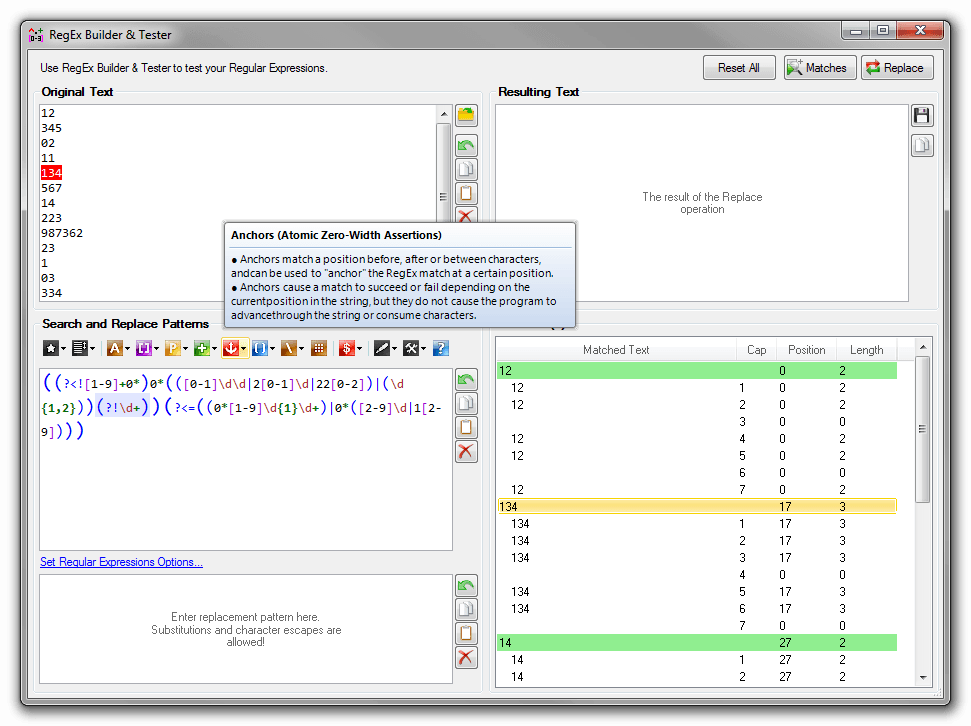 RegEx Text Selector Tool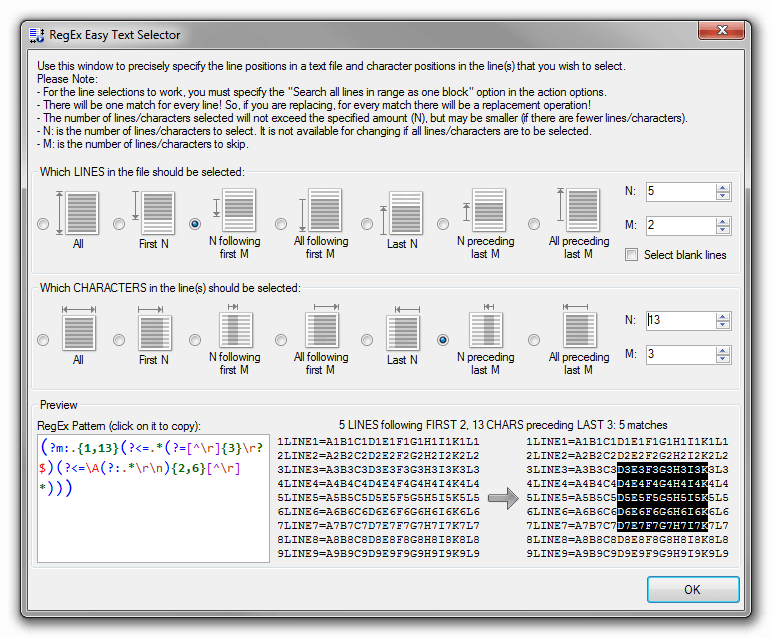 RegEx Lines Selector Tool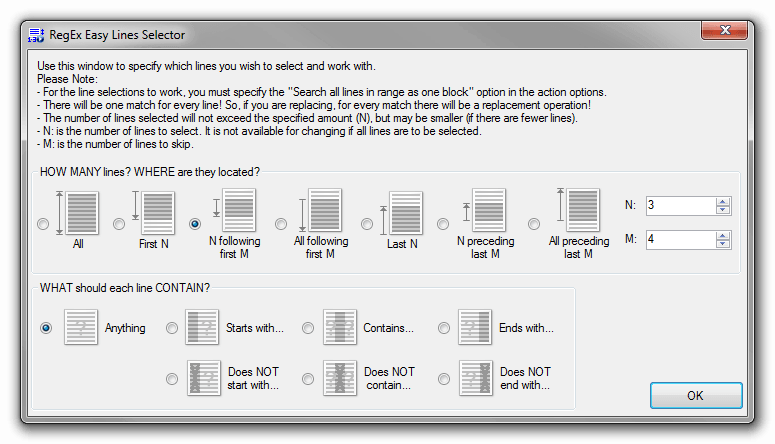 RegEx XML/HTML Tag Selector Tool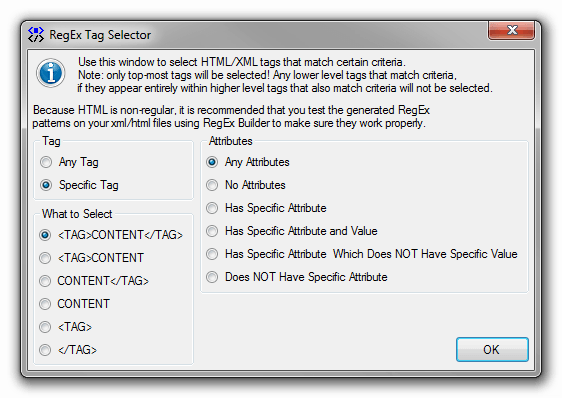 RegEx Number Selector Tool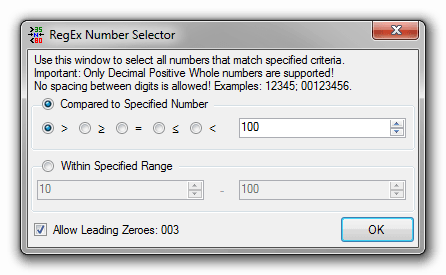 RegEx Options Dialog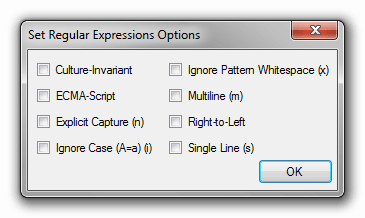 Feature Summary
Replace, format, and extract text in multiple files using Regular Expressions.
Perform GREP-like tasks including search and replace, RegEx substitutions, data extraction, and more!
Built-in RegEx editors support color syntax highlighting and contextual tooltips making it easy to design patterns.
Specialized RegEx tools like html/xml tag selector, line selector, or number selector help you make RegEx patterns faster.
Integrated RegEx Builder helps with testing your RegEx patterns by letting you perform search and replace operations on sample text and automatically highlighting matches.
Program supports numerous text transformations that can be performed on text matched by your RegEx patterns.
Some text transforms include:

change letter case
trim
reverse order of characters
sort list
shuffle list
remove duplicates
compute hash
encrypt/decrypt
URL encode/decode
Morse code converter
escape/unescape string
operations with numbers (matched text is treated as a number that you can then change)

Process 1000s of files using multiple CPU cores in manual, automatic/continuous, triggered/scheduled, or console modes, or directly from Windows Explorer right-click menu.
Save files to output directory specified using either absolute or relative path, with original or new name defined by a mask.
Select files for processing based on their name, dates, size, and contents using advanced file search supporting RegEx and advanced wildcards.
Optionally merge together, split all, or zip processed files.
Perform different operations on different files with conditional processing and process branching.
Complete support for Regular Expressions (RegEx) and Unicode throughout the program.
Detailed processing logs are available in both user interface and log files. Run multiple program instances simultaneously.