Description
Library Management System is carefully developed for easy management of any type of library. It's actually a virtual version of a real library. It?s a web based system where you can manage books of different categories, manage members of different types and manage issue/return of books easily.
Issuing a book to a member is just a matter of a click. There are configurations for day limit to keep a book and also managing fine system.
LMS will be an efficient and intelligent companion for managing your library.

Key Features :
Back-end – Admin Panel:
Dashboard (graphical report of recent activities)
General settings (system customization)
Member management (member types and members)
Book management (book categories and books )
Print book catalog (barcode)
Circulation management (circulation settings and issue & return books to/from members)
Notify members by SMS or Email (several SMS and Email API integration)
Requested books by members (accept or reject requests)
Daily read books (books are being read everyday)
Report (fine report and notification report)
Online read facility (PDF,ePUB)
Multilingual
RTL Support
Back-end – Member Panel:
Advanced book search
View circulation history
View status of requested books
View notifications from admin
Read e-book online (if available)
Change password
Multilingual
RTL Support
Front-end:
Most read books, most issued books, most recent books preview
Advanced book search
Contact page
Member registration
Multilingual
RTL Support
Built-in Support for 14 Languages :
We are glad to provide our product in 14 different languages. You can select your language while installation or you can change your after installation.You can customize any language if you want or can add a new language.
Notification/ Alert System
LMS consist of the feature to alert members by sending custom SMS or Email.

Quick Installation Guide:
Download .zip package
Upload it to your server
Extract the package
Browse the package url via browser (http://yourdomain.com/sub1/sub2/…/lms/), you will find a interface to provide settings for LMS.

Hostname : database host name / IP
Database Name : create a MySQL database for LMS and write that name here
Database username  : username of the created database
Database password : password of the created database
LMS Admin Panel Login Email : this email will be used to log in as admin
LMS Admin Panel Login Password : password to log in as admin
Language : select your language
Institute Name and Institute Address
Institute Phone /  Mobile : with country code

Click Install LMS Now button
You are done. Log in with your admin email and password and start using LMS.
Demo URL:
Backend Link: https://xeroneit.co/demo/lms/home/login
Frontend Link: https://xeroneit.co/demo/lms/
Login as Admin
Username: admin@gmail.com
Password: admin
Login as Member:
Username: member@gmail.com
Password: member
Support:
Our team is ready to solve your problem as soon as possible. Please feel free to check our support instructions @ LMS Support Instruction
We will try our best to get your five star rating.
Documentation:
Want to know more about LMS? Please read our Documentation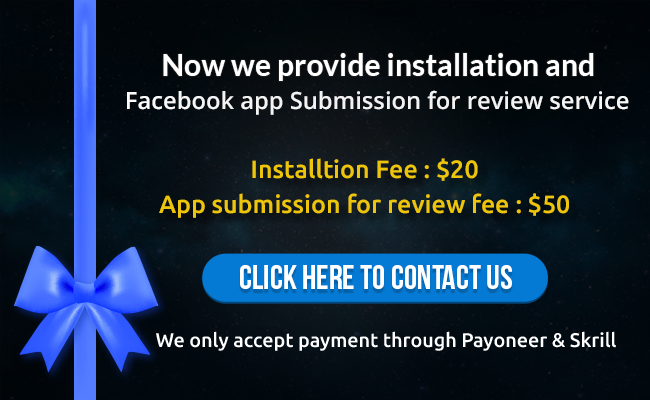 Client Feedback:
Screenshots & Description:
How to Update?
It is described in our
documention.
Update Log
v3.1 : 31st March 2019
Fix: The book request and book circulation function is not working issue fix.
v3.0 : 6th October 2018
New: Language selection added in front-end
New: Auto-play slider added in front-end
New: Upgraded to Codeigniter v3.0 from Codeigniter v2.0
New : Upgraded to PHP 7
New: Dashboard redesign
Fix: Plivio sms gateway encoding issue fix
v2.6.2 : 11th March 2017
-New: E-mail sent to members during issue and return of book
-Fix: Return date update issue for same book
v2.6.1 : 24th November 2016
-Fix: Replaced google pdf viewer by pdf.js , it can open larger pdf files
v2.6 : 19th September 2016
-Fix: Book return in circulation
-Fix: Member ID card generation (google chrome)
-Fix: Book catalog card generation (google chrome)
-Fix: Default cover image in book import
v2.5 : 2nd August 2016
-Fix: Member panel theme break issue
-Fix: Member panel read online issue
-Fix: First time book import issue
-Fix: Connection timeout issue in some servers
v2.4 : 21th April 2016
-New: Georgian language support
-Fixed issue: RTL theme
-Fixed issue: CSV book import (pdf/epub linking)
v2.3 : 9th April 2016
-New: Member ID card generation
-New: CSV book import (bulk)
-Fixed Issue: Registration link was shown even a user is logged in
-Fixed Issue: Address was not storing to database
v2.2 15th February 2016
-Fixed Issue: Twilio gateway error issue

v2.1 20th January 2016
-Updated : some language words
-Fixed Issue: default time zone issue
-Fixed Issue: config warning issue
-Updated: member add/edit issue (email unique check)
-Updated: some fields made optional in general settings + it's security
v2.0 : 18th January 2016
– Updated : built-in support for 13 different languages
– Updated : RTL support
– Updated : book availability sticker & number of available books
– Updated : epub support (read book online)
– Updated : member registration's "Terms and Conditions" customization option
– Fixed Issue: show pagination link in front-end book search
– Fixed Issue: password change option in member panel
– Fixed Issue: number of total issued books in dashboard
– Fixed Issue: "Issued and Returned Report for Last 12 Months" in dashboard was not showing report of last 12 months actually
– Fixed Issue: while adding new books with title,author & edition that match with any existing book group, number of total books will be automatically merged together.
– Fixed Issue: php error (someone add book with a category and then delete that category)
– Fixed Issue: book suggestion while issuing book to a member will show only available books
– Fixed Issue: logo & favicon upload error (both at a time)
– Fixed Issue: circulation setting
v1.0 : 4th January 2016
Initial release