Description
Wifi Transfer Photo and Video helps to transfer your Photos and video to the computer in same wifi network..


It's an easy and convenient way to transfer just input the Address which shows in the device to the browser address bar and your entire photo and video will be loaded so you can download it.
Within the app and accessing by browser, It has a selection option to transfer photo and video single or multiple.
There is work with your LAN local network and it'll not use any internet or data at all. Make sure your phone and computer in the same network.
Send your suggestions so we can improve our app.

1. Easy to customize graphics just make similar size and replace it

2. Admob added also you can easily change your ad-id

3. No back end api require at all
4. Full documentation with screenshot, Fast Support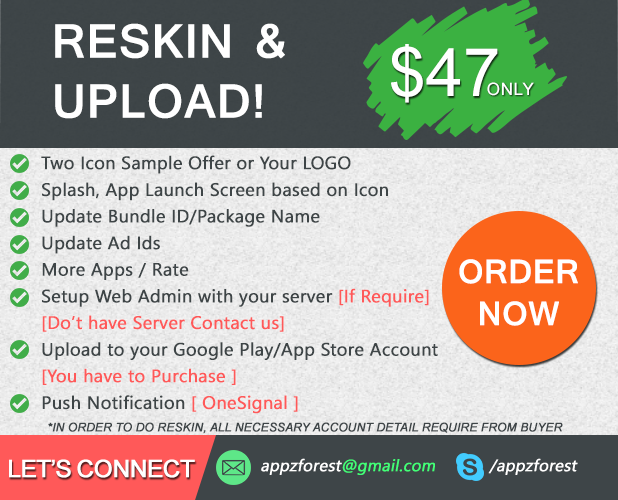 Support notes
Support from Envato authors is optional but we will do our best to help.
Support doesn't mean customization.
Read the full documentation file.Check if your question is not already in the Item Discussion section.
We do not give support for third party code in this case you need contact the authors.
We do not support errors caused by strong modification to the original files.
We do customizations but this is not included in the package price. To get a quote for a modification you can send an email using the form in the right sidebar.
We can't teach how to code in Objective-C, C++, Java or any other language.
We can't give refunds, if you want a refund please contact Envato directly.
If you have a general question you can use and asking your question in the Item Discussion section.
Our time zone is (currently) GMT+5:30, so please keep in mind our timezone might be different from yours.