My Business App – Turn Your Website Into An Android App !
With My Business App, create your own app for Android Phones and Tablets from your URL Website or local HTML file with just a few clicks! No coding needed. With custom pages like Notifications history, about us and contact us. Set it and turn your awesome app.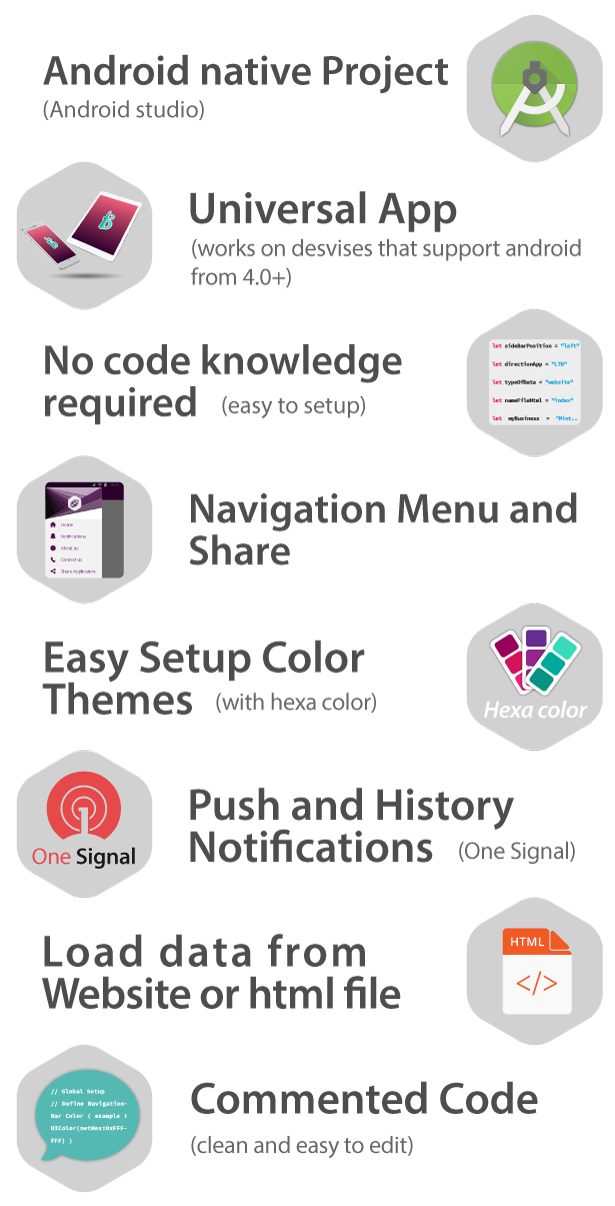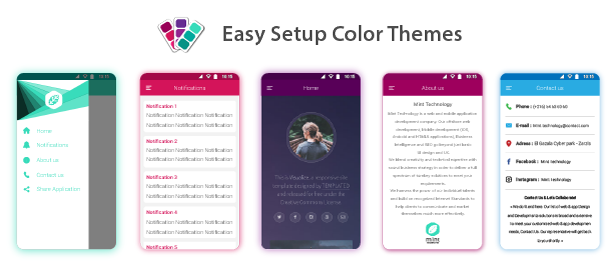 Demo

Preview And Tutorial Video
Features
Android Studio native Project
Universal App (works on Phones And Tablets)
Support Android 4.0 and Earlier (Android Nougat)
No code knowledge required
Easy to use
Easy to customise
Navigation Menu and Share
Easy Setup Color Themes (with hexa color)
Push and history notifications (One Signal)
Load data from website or html file
Pull to refresh
No internet connection dialog (in case there is no internet connection)
Commented Code (clean and easy to edit)
Free support (for bugs if founded)
Need Support
If you are having any difficulty in understanding the product or you have any question, We encourage you to contact us. Email us at

[email protected]

for fast response. We will be glad to help you.
iOS Version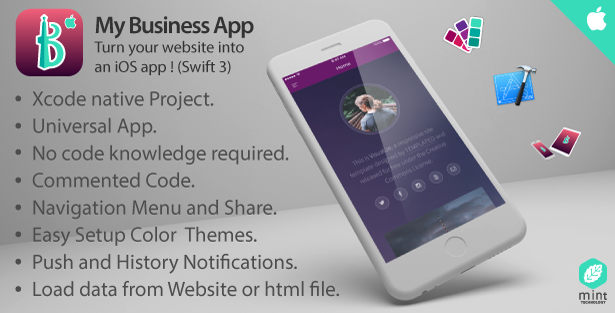 Last Update:
January 26, 2017
Created:
January 26, 2017