Description
this version has been deprecated 
a new version is coming  with a new architecture V_CHAT_PRO  design and a lot of features 
here the init release in beta (0.0.2)  you can download and check the design and also vote 
inside the app for app design!  
google play link
https://play.google.com/store/apps/details?id=com.hatem.v_chat_pro
   download it from https://mega.nz/file/Xs0CBKYb#V7b5AyipuEjGen1Lf2na8GZZwlJP4Fwqd97DImpjkII
updates 
2.3.0 => Admob integration banner in listview and also interstitial
and user image cropper to improve performance
2.2.1 => fix some bugs and improve design 
1.5.0=> voice note in private chat available in Drive Link 
1.3.0=>
1-public chat Rooms 
2-admin account only can delete posts &comments & add delete public ChatsRoom
1 – For Add New Post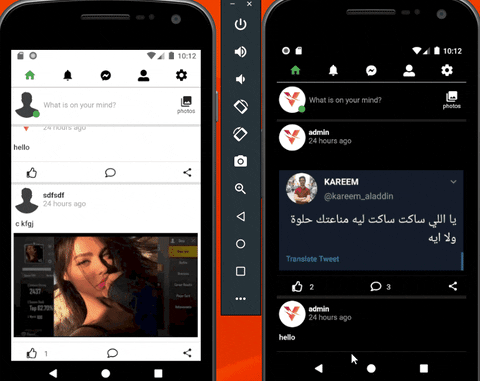 2- Send Message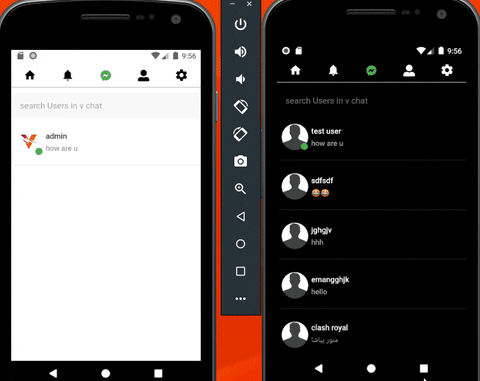 3- Read Un-Read Message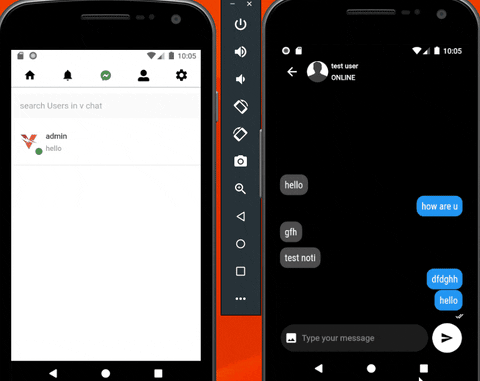 4 – Notification in App Click Handel 
5 – On app resume Notification Hande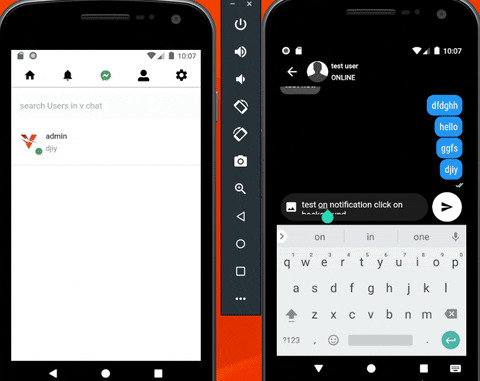 6- Hande if app terminated Notification Click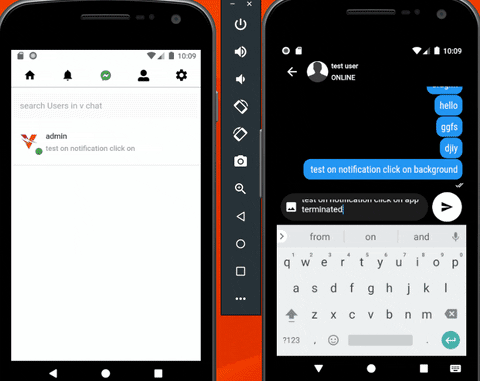 7- Delete From every One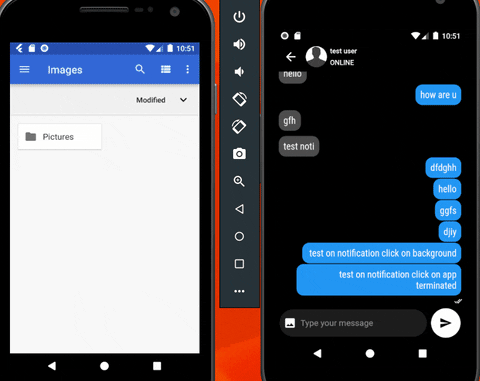 Features:
1. No for higher firebase cost
2- Posts 
– user can upload a post with text and image 
– like and dislike and comments 
– only owner post can delete comments and post-posts pagination
– improve performance with loadMore & pull to refresh
– Delete Post & Comments
3. realtime message
– Search user by email
– Icon or label online/offline
– list of chats 
– Read or Unread  message
– Send text or image message
– improve performance with loadMore
– Delete From Every One
4.User Profile
– Edit user name,photo,bio,password
– show all your posts, likes, comments
– Logout
  
5.Notifications
– Who like or comment post
– Who send message support in-app Notifications 
– Android foreground and background Notifications
– Handle on click to notification to open specific page Ios & Android
6. Firebase Cloud Messages (FCM to push notification) it free unlimited
7-Support Light mode and Dark mode with provider instance change mode
8- posts & messages Pagination to improve client-side performance And More …
Service Backend:
– Node js  with socket io and mongo DB
 clean source code using provider and node js MVC
NOTE:
– Testing on All Android Versions And IOS 11 Pro Max simulator
– Very important, the main goal of the application is to complete projects and learn, and it can also be used in production, but not displaying nude content. Thank you for your understanding.
REQUIREMENTS
– Last Version Of Node js & Mongo DB
– What you get when purchasing this item:
– Full Flutter Source Code
– Full Node js Code of Backend
– Full Documentation for Flutter and backend with screenshots
Please rate App if you like it