Description
If you're a creative professional, you'll want to be sure that your portfolio is a stellar reflection of this. The best way to prove yourself to a suspecting client is through your portfolio, as it can be seen as an extension of your work and helps sell your talents to prospective buyers. A Template like Montanta is a stunning starting point for any creative professional either you are freelancer or agency.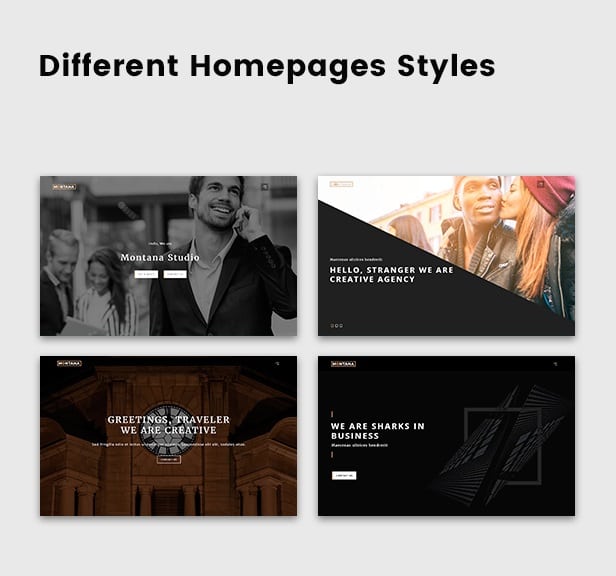 Montana comes with an amazing creative design and 6 months included support. It has a fantastic balance between a lovely design and lot of functionalities and its unique layouts allow you easily create a great looking website.
Features & Description
Slideshows – Montana comes with lots of slideshows elements.Having this gorgeous interactive elements will pique your visitors interest.
Video backgrounds – Inclusion of video backgrounds will help you engage visitors if you're taking a storytelling approach to displaying your portfolio pieces.
Socials – Enable social media icons and easy share functionality with the click of a button. Use the available social media icons or upload your own.
Support Contact Form – can manage multiple contact forms, plus you can customize the form and the mail contents flexibly with simple markup.
Creative Menu – Menus have an important role in the visual design and layout of the site. Montana's creative menu amazing design is created keeping in mind that creativity should not overpower usability.
And many more…
Professional and fast support
We're happy to help our customers with template related support, just submit a ticket to the support forum and our highly trained personnel will answer each question as quickly as possible.