Description
The Ultimate Earning App is Finally Here ,
Earn Huge Commissions from Affiliate Networks like Amazon, ClickBank, Flipkart, Snapdeal and more..
Earn from 1000+ Networks
Easy to Use Admin App
Free to Use Firebase Database
Save your Phone Space, time on your phone with this application.
Please Read More description below the Images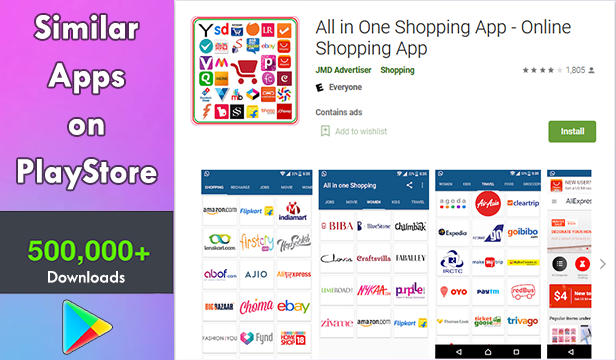 Some User App Screenshots :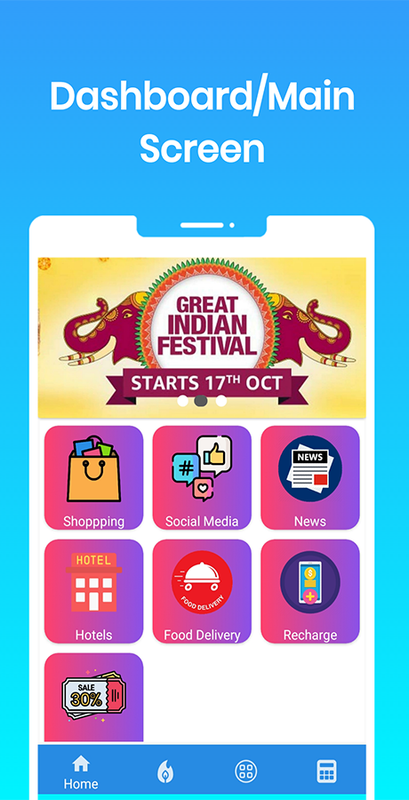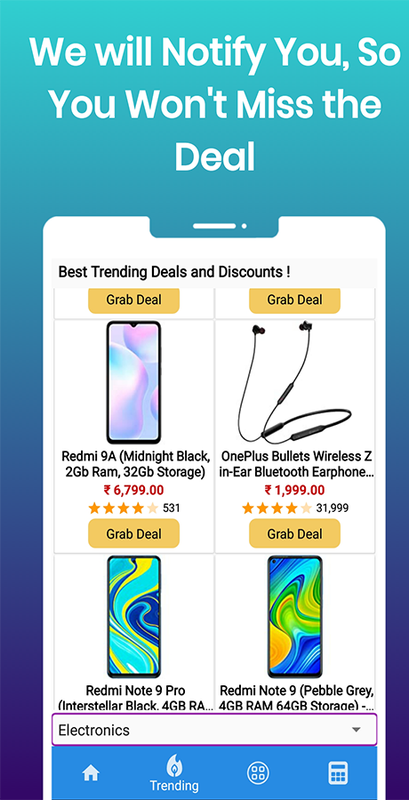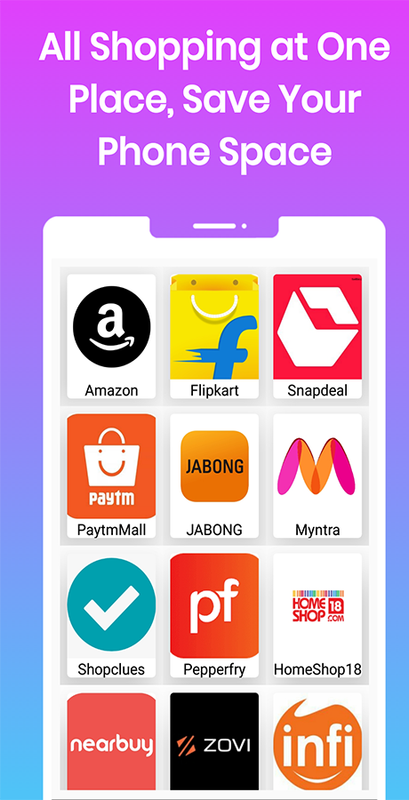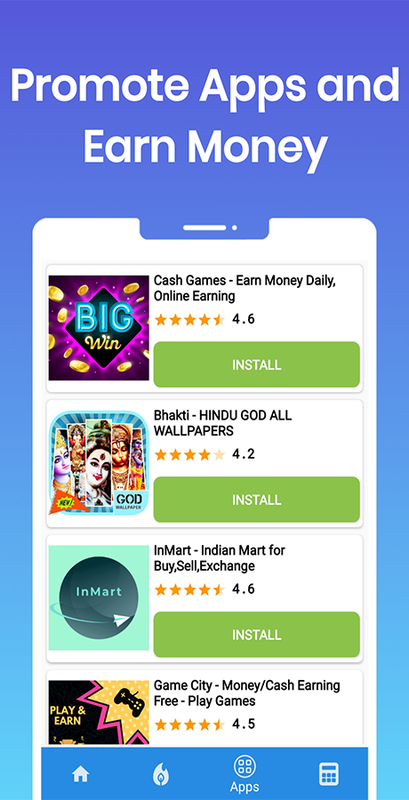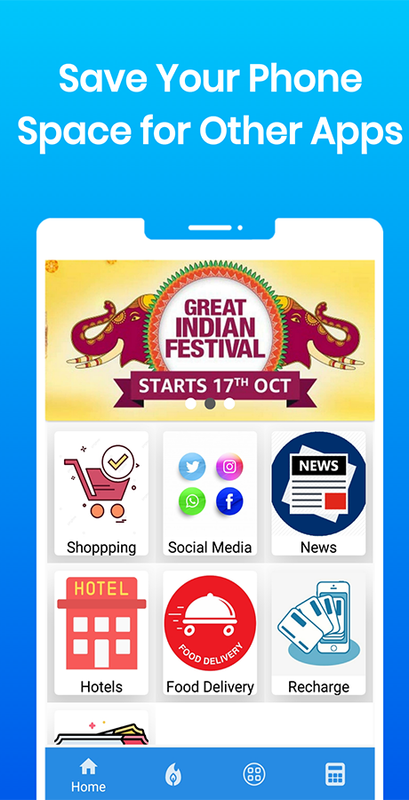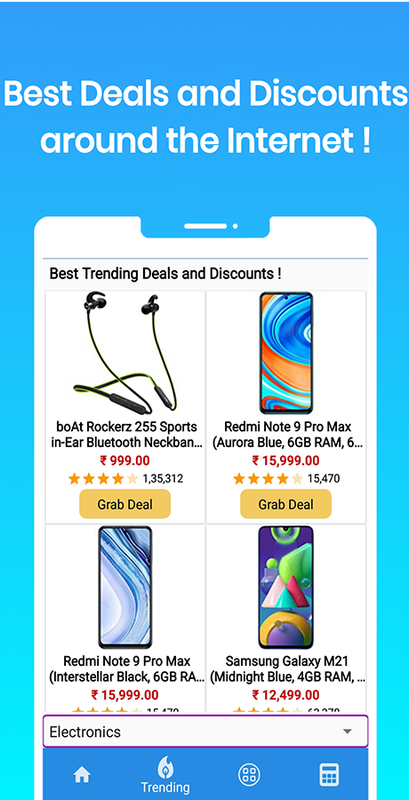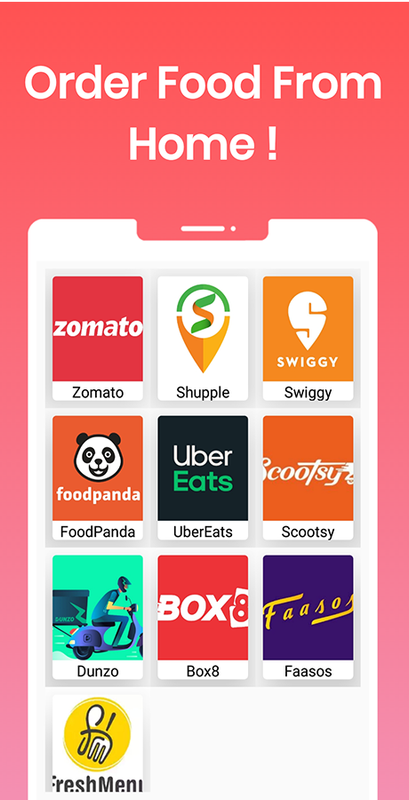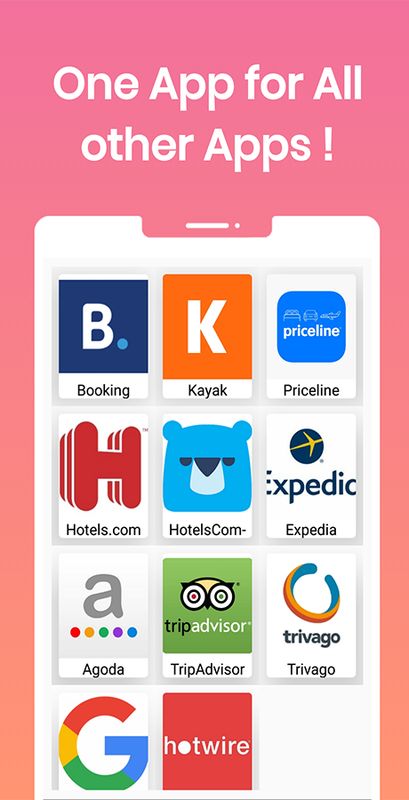 Some Admin App Screenshots :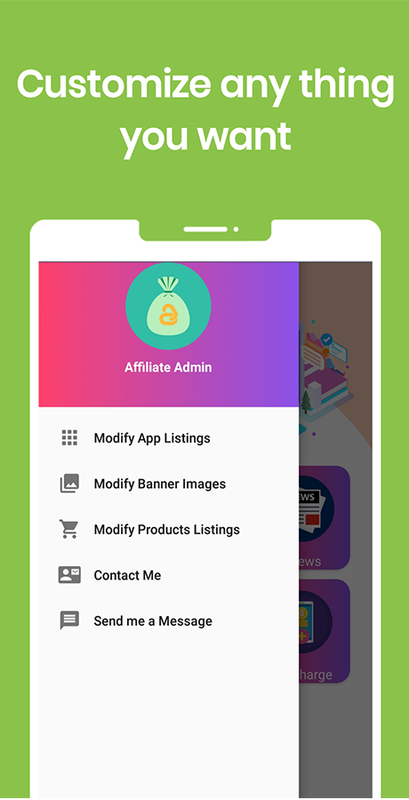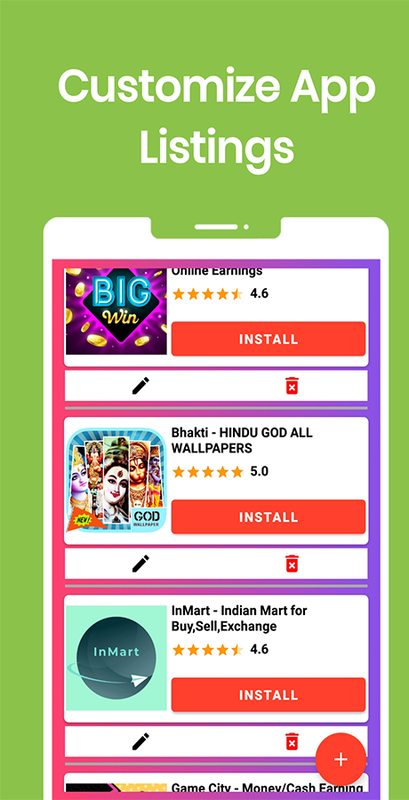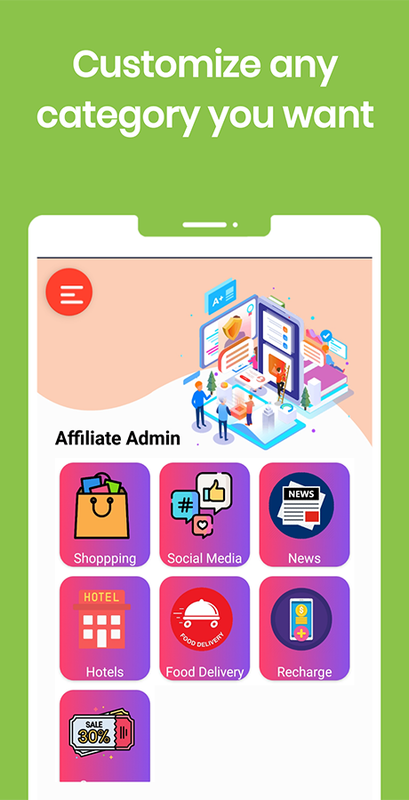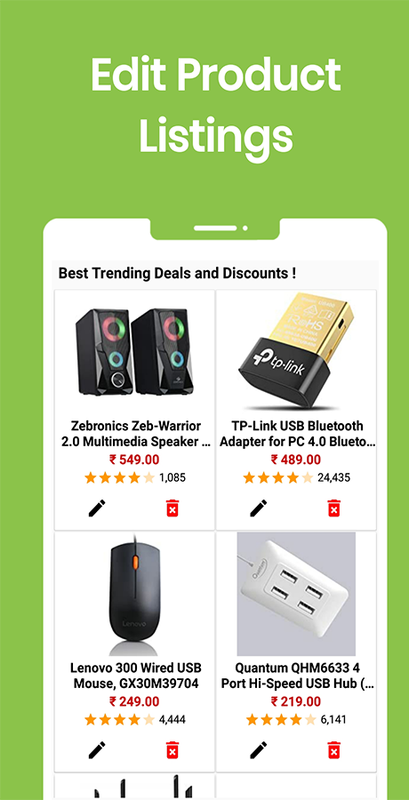 Features Available :
Ultimate Affiliate Management (Earn Insane Money using any Affiliate Network (Amazon,Flipkart,ClickBank etc .. ))
Trending Products of all Categories
Admin Can Completely Customize/Modify the App from Admin App.
EARN EVEN MORE (Promote other People Apps in Your App for any Charges/Commission )
Integrated Facebook Audience Network Ads
You can Also Save Your FREE FIREBASE DATABASE Storage by Directly Copying Images Links from Amazon, Flipkart etc. and Pasting in the App
Latest Android Code Migrated to AndroidX
Easy to Understand Native Java Code
Everything can be Modified/Customized from the Admin App
Besides these Awesome Features, this App also has features like :
All social media Apps
All Shopping Apps in One App
All Messengers, im Apps
All International news as well as Local News.
All Hotel Booking Apps
All Food Delivery Apps/Websites
All Recharge Apps/Websites
All Best Coupons Apps/Websites. 2021 Latest
INBUILT Calculator and much more….

Admin App : https://bit.ly/3lK8IjZ
User App :  https://bit.ly/33LGAGM
What's New (17-01-2021):
<tbody>
Updated Documentation with Videos and Graphics Images for Easy Installation and Configuration
</tbody>

Some Popular Questions about the App
1. Do I have to keep same Package name for User and Android App ?
– Its completely up to You. You can define any package name you want. It can be same for both User and Admin App as well.
A package name is usually defined in the format :

com.example.appname
2. Which Affiliates Websites I can use in the App ?
Unlimited ! Yes, that's right. You can use any websites affiliate Links of your choice. Examples includes Amazon, Flipkart, Snapdeal, JVZoo, ClickBank and more….
3. Can I earn if user doesn't order products from my affiliate links ?
Yes, Even if the User just clicks on your link and doesn't purchase the Item , but decides to purchase any other Item for the Rest 7 days, you gets the commission for that Item. This app makes it possible by storing Persistent Cookies on the device that ultimately leads to the Commission you earn
More references here : https://bit.ly/3oO5T3F
4. I want assistance in setting up the App , How can I do it.
A Step by Step documentation has been provided in the package with Visual Images that makes it extremely easier to set up the App. But still if you need any assistance , just drop a mail to us at : parbez964@gmail.com and we will be happy to assist you out.
5. I want Bulk Affiliate data in my App . How can I get One ?
Alright, we have a Team specifically designed for Extracting Bulk Affiliate Data from any Websites (ex: Amazon, ClickBank, JVZoo, Snapdeal etc.).
We can also Provide the Bulk Data as a JSON format , which in 1-click can be imported to your Firebase Database. You can also get the Bulk Aff. Data as CSV, Excel format.
Just drop a mail at parbez964@gmail.com and we will process it ASAP. Delivery within 48 hrs.