Description
Building and branding your game or eSport website will be much easier with the superior features of the Assassin eSport Website Template.
Having an organized and well-designed website is an essential part of branding your gamer persona or eSports club. One simple way to do so is making use of the available features on a reliable eSport website template. A great example, in this case, is Assassin; it is the ultimate solution to develop your own gaming website, filled with excellent features and major benefits.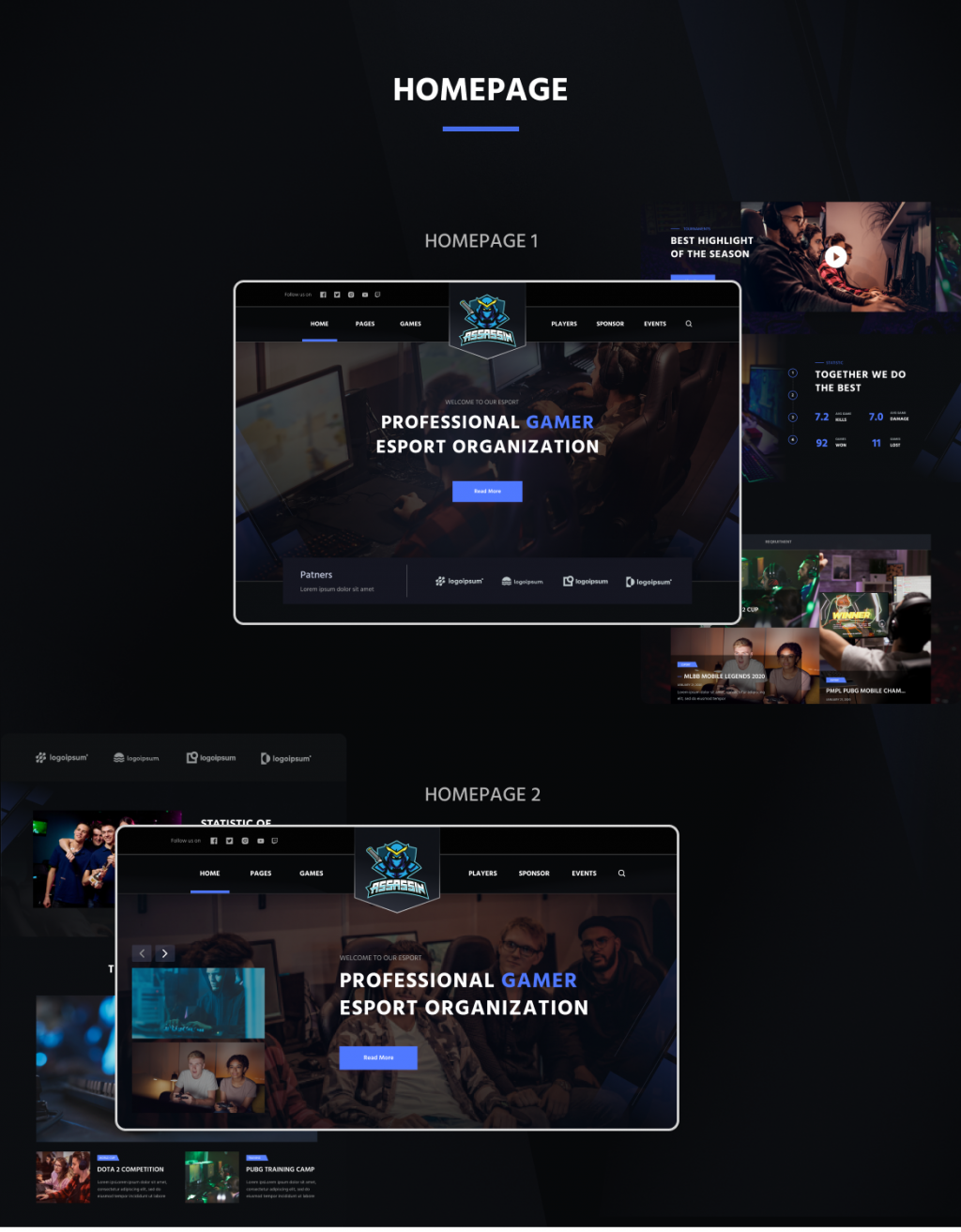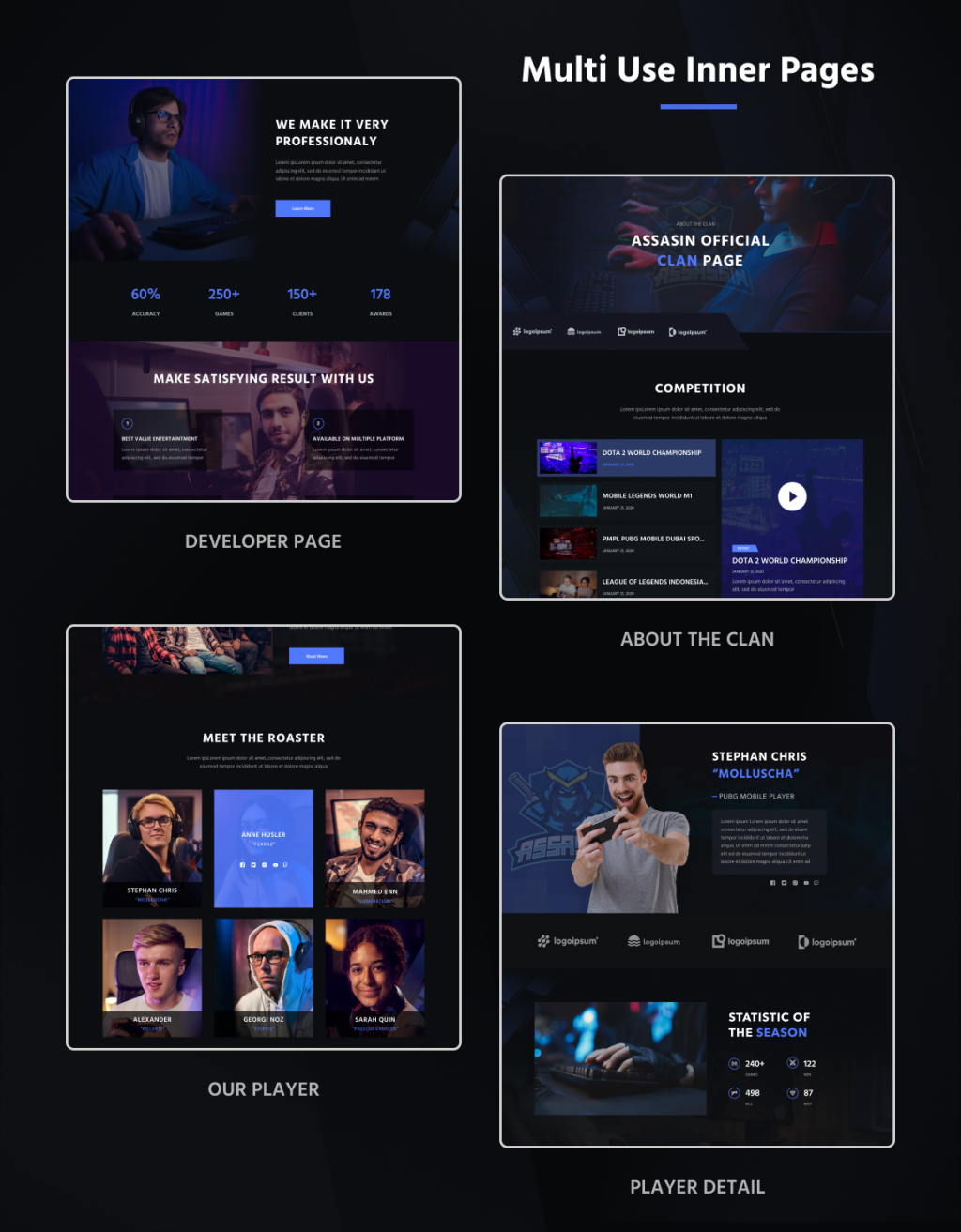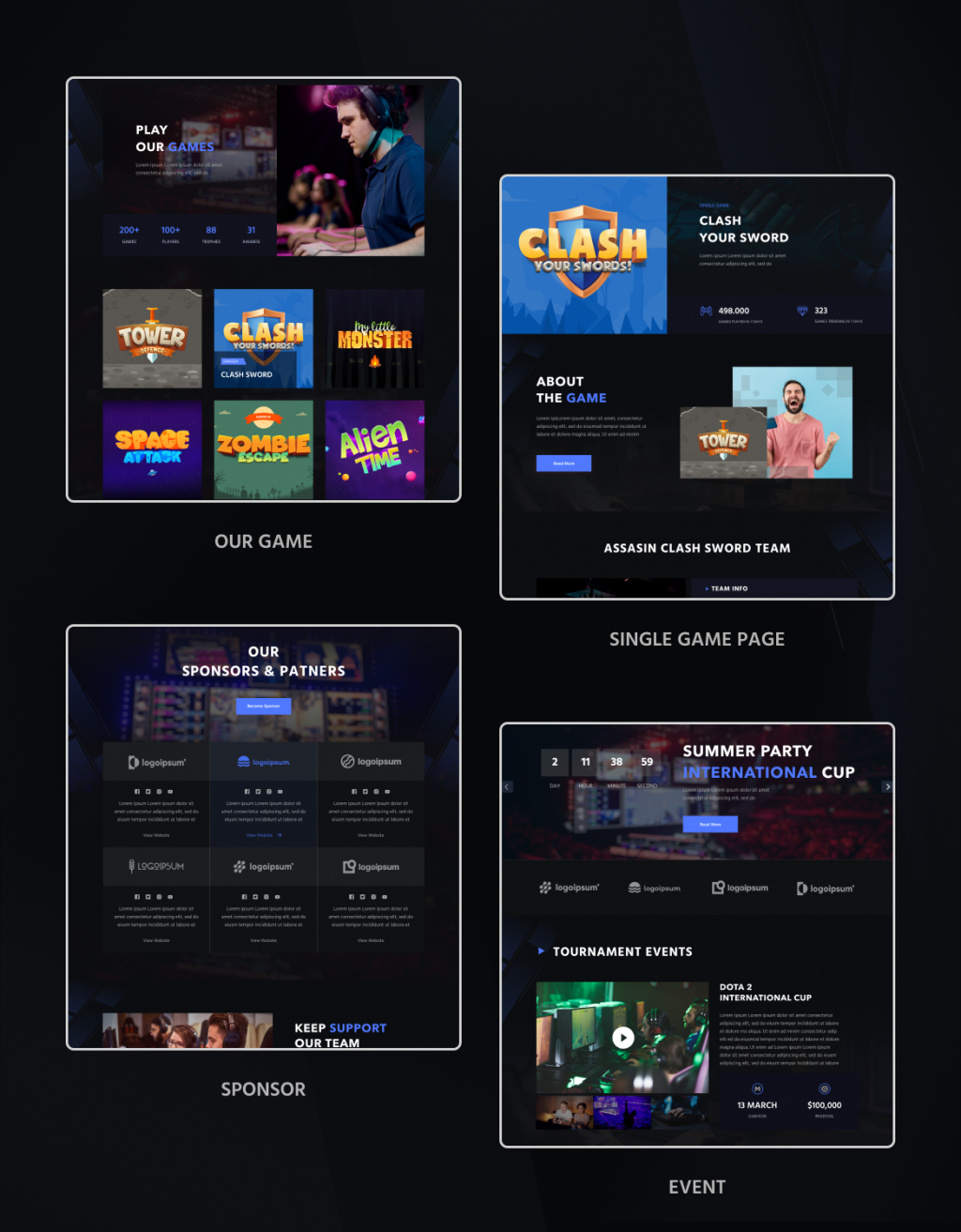 Main Features
Launched as a complete package of eSport website template, Assassin brings you a wide range of main features to create a sleek, professional layout of a gaming website. The features include:
Free fonts to use on the homepage and inner pages
100+ components and elements, including editable files for logo or vector images

Ten pages template, consisting of two different versions of homepage and eight multi-use inner pages:
Homepage 1
Homepage 2
Developer Page
About Gaming Clan Page
Players Page
Players Detail Page
Game Catalog Page
Single Game Page (more detailed information about each game displayed on the catalog)
Sponsors and Partners Page
Events Page, including information about trending tournament or streamer events
Benefits of Using Assassin eSport Website Template
Beyond its main features, Assassin serves as an ideal choice for your eSport or game website because of the following benefits:
Assassin offers a stylish web layout with a combination of trendy color schemes.
It is also compatible with Adobe XD, making you easier to expand the website with this vector-based tool.
All features are fully customizable and can be adjusted according to your preferred styles.
The template is quite versatile, so you can use it for different purposes, from an RPG group portal to an organized gaming magazine.
In conclusion, when it comes to boosting up your game portal, you can rely on Assassin eSport website template. Thanks to its many features and benefits, developing a professional games-related website is now available at your fingertips. Using this web template doesn't cost you lots of efforts, money, or time; it is definitely a winning case for any proficient gamer or eSport enthusiast.